High Quality & Cost Effective
Professional & Experienced
North Carolina's Premier Electrician For All Things Electrical
Our Services

Proudly Serving the Research Triangle
Residential, Commercial, Indoors & Outdoors,
M-Power has you covered
With over 15 years experience in electrical work, M-Power Electric has quickly become a household, 5 star name in the Triangle area when searching for electrical companies servicing Raleigh, Cary, Wake Forest, Holly Springs, Apex, Durham, Garner, Clayton, Fuquay Varina and the surrounding area.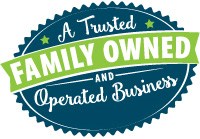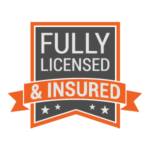 Services We Provide
The highest quality electrical services at the most cost-effective prices.
Appliance Circuits
Arc-Fault Breakers
Attic Fans
Car Charger Installation
Ceiling Fans
Electrical Outlets
Generators
GFCI Outlets
Hazardous Panels & Breakers
Landscape Lights
Lighting Fixtures
Surge Protection & UPS
Panel Upgrade
Recessed Lighting
Smoke Detectors
Surge Protection
Switches & Dimmers
Whole House Rewire
Whole House Fans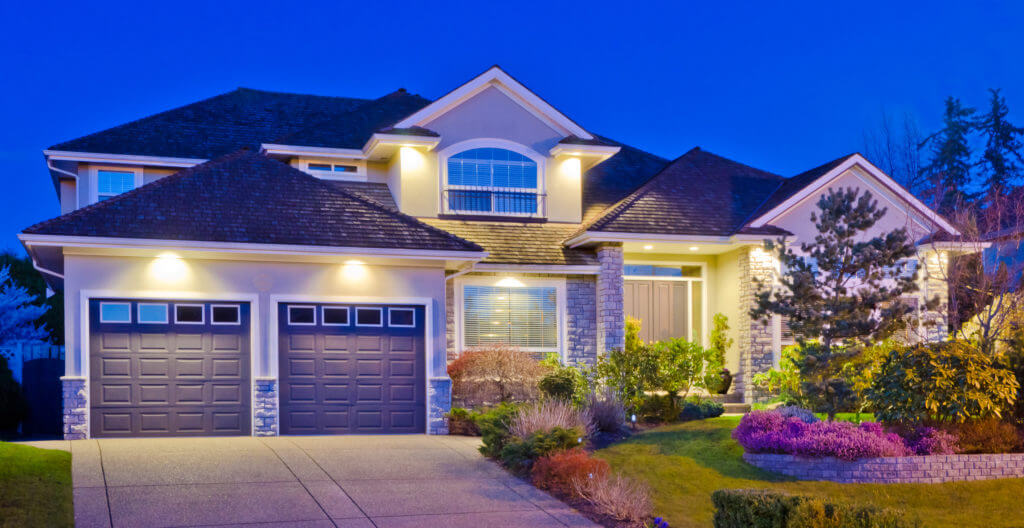 Lighting Design
We offer custom lighting to meet your specific needs.
Under Cabinet Lighting
Recessed Lighting
High End Chandeliers
Proudly Servicing The Research Triangle
Raleigh, Cary, Wake Forest, Holly Springs, Apex, Durham, Garner, Clayton, Fuquay Varina
Trusted by hundreds of Residential and Commercial clients
Great service & communication! Definitely would use Ricky again for all my home electrical needs Had an attic fan & outdoor motion light replaced.

Rick and everyone else at M-Power were awesome to work with. I wanted my job done as soon as possible and they were the only ones who committed and delivered to us. There were no surprises with their estimate and final bill. They answered all my questions and concerns and we're as happy as we can be with our charging station. I highly recommend them!!

Rick and the rest of the team at M-Power delivered a professional, clean and precise job. Their knowledge and advice allowed us to decide on the best place...

My husband and I had M-Power Electric come and wire our new floating shelves for lighting and their service was outstanding! They were responsive, on time and answered any questions in a timely manner via email or text. I would highly recommend them for any work!

My husband and I had M-Power Electric come and wire our new floating shelves for lighting and their service was outstanding! They were responsive, on time...

Look no further M-Power should be your choice. Competitive pricing on installing outlet for my EV charger. Team is professional in all aspects. Promptly scheduled my job once I approved their quote.

Great ExperiencePeter diagnosed my pool system and determined the breaker in the main house box was bad.ProfessionalFriendlyI highly recommend them.

Matt was on time, efficient and affordable. I've had him help on three different homes and can't think of a better, more friendly and professional electrician. Highly recommend.

I had M-Power Electric come out to my house in February, 2021 to install a change-over switch on my main electrical panel so I could run a portable generator during power outages. I have a 13,000W portable generator in my barn and I wanted to be able to run the generator which is 100' from the house but still supply ample, safe power. M-Power custom built me a supply cord 110' long to handle such power plus he installed the large outlet on the side of the house to receive the power.17 months later, today we get a power outage and Duke Power says at least 2 hours. It's still well over 90 degrees outside. I fire up the generator, flip the switches in the panel box, plug in the big power cord, and we have everything running again. The generator ran for almost two hours non-stop with no problems at all. The power cord didn't even get warm.I'm extremely pleased with the work M-Power did for us well over a year ago. I'm fairly confident if we lose power for days like a hurricane or ice storm, I'll be absolutely fine as long as I have enough gas. M-Power's work is outstanding.

Highly recommend! I needed an outlet moved and pre-wire for a mounted tv on short notice. Ricky was responsive, flexible, and gave me a fair price. I was really pleased with the work and that they were able to squeeze me in! Will use them again for future projects.

Highly recommend! I needed an outlet moved and pre-wire for a mounted tv on short notice. Ricky was responsive, flexible, and gave me a fair price. I was...

Fantastic electricians and really nice, easy people to work with. They completed a difficult art light installation for me that required patience and attention to detail. They did the job without damaging my existing drywall and left the work area spotless. I highly recommend them!

Excellent service and very professional! On time, worked with me adding outlets for a built-in desk and replaced outdoor malfunctioning outlets. Will absolutely use for future projects! Highly recommended.

M-Power is the only company I use for electrical work. Ricky is very responsive, does excellent work and is very honest and fair with his pricing.

M-Power was great. Super responsive, accommodating and communicative. Helped with rewiring part of my house and installing ground wire. Will definitely be working with them in the future.

M-Power Electric is the total package. Ricky responds quickly to make you an appointment. They arrive on time and do the work you need done in a timely...

Its always Great working with the MPower crew.

Selling reviewsWe write reviews, promote your companiesReal people accounts before 2017, we use one IP address for one checkIf a review is not...

Ricky and Josh performed extensive electrical work on our 1970s home. They were always polite, courteous, and professional. Communication with Ricky was...


Updating this review now that I've actually used them for a service. It took a while to get in, but that's ok. They showed up on time and did the work I...

From the original estimate to the completed project, everything was totally professional and courteous. Matt was fabulous. Work was completed timely and neatly. I will use them again.

M-Power Electric was extremely prompt, responsive, and professional. They clearly explained what they would be doing and performed the work with high quality and completely cleaned up each day when finishing. I highly recommend Ricky and his crew and will definitely use them again if (when) the need arises.


i had an HVAC issue and needed a qualified electrician to assist with the rewiring. unfortunately i needed this work accomplished in a short time period....

I strongly suspected my "dead" oven was due to an electrical problem. Without going into boring detail, I thought I'd have to have the circuit rewired, so I...

I really like using M-Power. Upfront flat rate pricing from them, you always know they will deliver at the quoted price.


Very pleased with M-Power Electric! Did a great job at a reasonable price.

So professional and easy to work with. We couldn't be happier !!

I was in a bind after having an on-site consultation who failed to actually provide a quote. I was in due diligence for a home purchase and you NEED a quote...

Darryl just left our house and we were so pleased with his work. He was on time, honest, knowledgeable, professional and reasonably priced. We could not...

Excellent work and Daryl was awesome! Will definitely use again next time I need work done!

Ricky was great to work with! I called him on a Friday morning because one of our lights was sparking and tripping everything in the room when you flipped...

What a great company. We had Darryl come and give us an estimate for two new outlets and he was back the next day to do the install. Darryl is a great worker. Showed when he said he would. Cleaned up when he was done. Well done M-Power Electric.

I am SO IMPRESSED and HIGHLY RECOMMEND M-Power Electric! Ricky and Darryl have been fantastic to work with. Fast, efficient, by the book and trustworthy.

Ricky worked for us for several years, couldn't give him more than a 5 Star! He is an excellent electrician and you will love working with him!

Outstanding Knowledge & Service

Ricky was excellent to work with! I had two other people from other companies look at my electrical issue before calling him. Neither of the previous two...

To be honest, I feel very fortunate that I came across M-Power and Darryl. I had a less than favorable experience with another company which replaced my interior panel box to fix my mysterious power outage problem to most of my home. That didn't fix the problem, so they wanted to replace the exterior panel box and meter base (which it turns out was partially melted on the top). This time I wanted to get more quotes so I used Yelp, and it sent out my request to one that I picked and a few random ones. M-Power was one of the random ones, and I thank God (not a figure of speech) they were. Darryl came, diagnosed the problem, explained all of my options, and came up with a plan that was the most economical and had the most long-term benefit. He came and literally worked all day and into the night to make sure I had power that night. He checked in on me multiple times over the next few days to make sure all was well. I literally couldn't be more thankful than I am to him. All of this and it cost less than the other company charged to replace the interior panel and it was three times the work. You can't go wrong with Darryl. He has without a doubt earned my loyalty.

I gave M-Power Electric 5 stars because they not only met my expectations, but far exceeded them. First I thought I had just wasted $85 on an unneeded treadmill repair, when the problem was electrical. Fortunately, the treadmill repair person recommended Ricky at M-Power Electric. I called and got an appointment later on the same day. Darryl arrived on time and talked me through what would be needed to keep the treadmill from tripping the circuit breaker. He provided me a reasonable estimate and, much to my surprised, offered to fix the problem that day! I am happy to be using my treadmill regularly again with no problems. Darryl is the epitome of great customer service. He was friendly, extremely knowledgeable, and easily explained the problem and the solution. M-Power Electric is at the top of my list of service providers to call for all of my electrical needs.

Ricky rewired our place as a part of a whole home renovation. He and his guys did an excellent job, showing great attention to detail especially around lighting. I would highly recommend him to anyone.

I am beyond thrilled with the work that M-Power Electric did in my home. I have many north facing rooms that always felt dark and gloomy. No matter how I tried to decorate they remained flat. I now understand that proper lighting truly is essential in bringing a room to life. That being said, M-Power Electric did a great job installing additional lights but most importantly they came up with a lighting design plan that was perfect for my home. Thank you Daryl and Ricky!!!!!

There are so many great things I can say about this company. As a former employee and close friend with the owner and Lead electrician, Ricky, is a true man of character. He treats each person and client like they are the only one and never cuts their service and relationship short. His knowledge of residential and commercial code is very detailed and indepth, his understanding of not only the mechanics behind a job, but his professional execution of the end product is beyond compare. He maintains a clean and professional attitude in his business life as well as personal. What you see is what you get, honest and genuine, through and through. M-Power Electric comes highly recommended for your service and commercial needs. As a current business owner with my spouse, I can only hope and strive that our company and performance of our product will achieve his standards of quality and craftsmanship.

We recently remodeled the exercise/flex our room. We installed new cabinets, which required moving several electrical outlets. We also decided adding some extra units.M-power did an excellent and thorough job. After completion of the work, the owner of the company even came out to personally inspect everything. I highly recommend using M-power. We'll for sure call them back when it is time to install the new overhead lights for that room.

Quick and Responsive. We are very happy with the work M-Power crew did for us. We needed electrical outlet work for new kitchen appliances. ( 1 brand new outlet and one outlet moved) Ricky was responsive, on time, quick and cleaned up after the job was completed. In addition, he was sensitive to our renovation schedule. Thank you thank you! Would definitely call again and would recommend to everyone for any kind of electrical work.

Ricky has done work for our home repair business many times over the last 9 months & he is simply the best electrician I've ever worked with. He's friendly, professional, on time, & solves problems quickly. Most important, he does things the right way & his prices are very fair for the high quality that he provides. I highly recommend him & would give him 10 stars if I could.

Ricky handled all the electrical work for our laundry room renovation and did an outstanding job! He was very easy to work with, his fees were quite competitive/reasonable, he was incredibly prompt, very polite, and his work was perfect. We will hire him for all our future electrical needs and highly recommend his services. Our very large dog adored him, so you know he is a good guy!